Adrian J Cotterill, Editor-in-Chief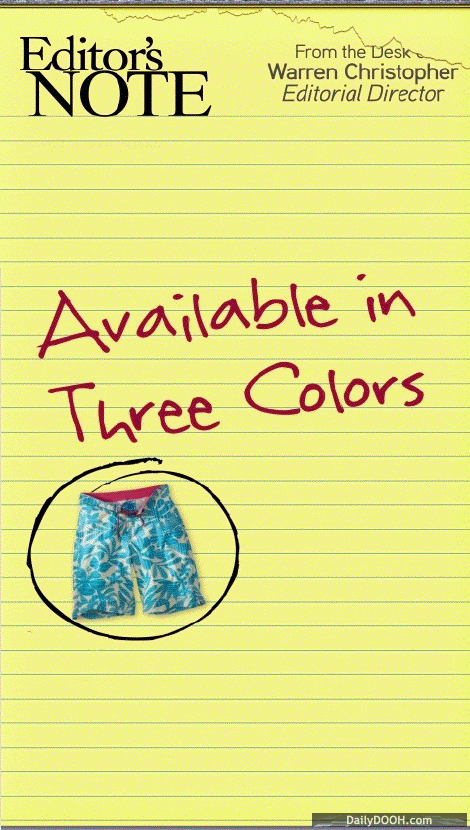 There are a lot of mall (digital screen) networks in the US that are truly horrible (most owners seem to think that they are running a TV station) and whom fail to get any of the retailing basics correct but Adspace isn't one of them, in fact it is highly regarded and often complimented even by its competitors – which is why we were at first a little unsure about the latest 'editorial programme' announced by them recently.
"Essentials" is designed to showcase the best of fashion, retail and cosmetics and is described by Adspace as a "Must-Have Product Guide" from the Desk of Adspace Editorial Director and Fashion Expert Warren Christopher.
If Warren Christopher is recognising the importance of providing information about what's available in the shopping mall then this is GREAT.
Warren told us "With the ability to reach more than 100 million consumers per month, we are bringing the latest fashion and retail trends right to the point-of-purchase …. today, mall shoppers know that if they watch an Adspace Smart Screen for just a few minutes they will get great deals throughout the mall in our Today's Top Ten program. Now, in addition to Today's Top Ten, Adspace will be offering a unique editorial platform to maximize the shopping experience." – so we DEFINITELY think that they are working along the right lines.
About Adspace Networks, Inc.

Adspace Networks, Inc. owns and operates the Adspace Mall Network, the largest in-mall digital video advertising network in the country. Currently located throughout more than 100 Class A malls across the United States, the network consists of over 1,300, eight and nine-foot-tall plasma screens- called "Smart Screens." The Smart Screen displays show programming which combines a mix of the top ten sale items in the mall, mall events, and local and national advertising. The network reaches over 100 million affluent (source: Directory of Major Malls®) consumers each month, and is particularly effective at reaching teens, young adults, and women. Adspace is also a charter member of the Out-of-Home Video Advertising Bureau (OVAB), an organization that will help provide standards and best practices for the burgeoning out-of-home video advertising industry.