Gail Chiasson, North American Editor
Elisa Steele, executive vice-president and chief marketing officer at Yahoo!, has joined the Board of Directors of RMG Networks, San-Francisco place-based video media and entertainment company.
At Yahoo! Steele oversees the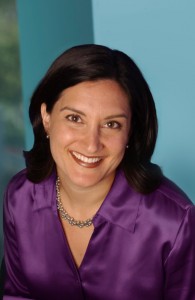 company's global marketing strategy and functions including brand, audience, B2B and regional marketing, as well as insights, global communications, policy, privacy, community affairs and related central teams.
Steele joins RMG Networks Board that also includes: Aileen Lee, Garry McGuire, Michael Hudes, Randy Komisar, David Liu, John J. Cadeddu, Kurt C. Hall and William Hearst.
Garry McGuire, CEO, RMG Networks, says that Steele's experience leading advertising, marketing and media for one of the world's most recognized brands, makes her a great evangelist and advisor to a digital media company such as RMG.
Calling RMG a "visionary company," Steele says, "I look forward to leveraging my experience to further strengthen its leadership position within the industry."
Prior to joining Yahoo!, Steele was senior vice-president of corporate marketing at NetApp and led the company's brand strategy and execution programs, communications, corporate relations, and integrated marketing functions on a global basis. Before NetApp, she spearheaded Sun's integrated marketing and merchandising organization, with responsibility for global go-to-market initiatives, campaign execution, events, online marketing, and installed base marketing. Her professional experience also includes management positions at iPlanet eCommerce Solutions, JavaSoft, and AT&T.