Gail Chiasson, North American Editor
Toronto's Bloor-Yorkville Business Improvement Area has launched an iPhone app that gives up-to-the-minute information on Toronto's best designer fashions, fine dining, art galleries and family-friendly events, all in the palm of your hand.
"Bloor-Yorkville is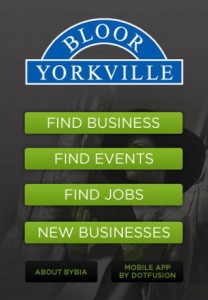 already the city's premier shopping, dining and cultural destination," says Briar de Lange, general manager of BYBIA. "With the launch of our app, we're hoping that even more Torontonians will learn about us and take advantage of everything the area has to offer."
The app, which was designed by dotfusion, Toronto, will give consumers:
the ability to efficiently navigate over 1500 shops and businesses in the Bloor-Yorkville community;
detailed descriptions and contact information for each business;
directions via Google Maps, as well as direct e-mail or phone connections to all businesses;
info about happenings at Bloor-Yorkville via the live events section;
access to job opportunities available in Bloor-Yorkville businesses;
dynamically updated information on new businesses in Bloor-Yorkville.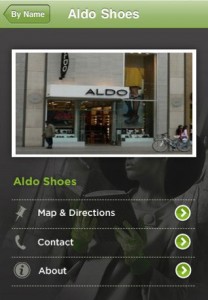 The BYBIA's membership includes retail businesses, spas and salons, restaurants, art galleries and hotels within the Bloor-Yorkville neighbourhood. Under the BYBIA umbrella, the members benefit from the organization's ability to create strategic partnerships, events and opportunities that serve the area as a whole.
"The BYBIA wanted to give consumers a tool that has real utility while still being straightforward and fun to use," says Dee Ross, general manager of dotfusion. "Together, we came up with something with simple search functionality that allows users to find exactly what they're looking for quickly and easily." Dotfusion also has an office in Huntington, California.
The app is available through Apple's app store or by downloading directly at itunes.com/apps/blooryorkville