Following our post a few weeks ago 'More Digicom Departures' we received plenty of emails from loving readers telling us that we wrote was accurate.
Paul Pitman as we said in that post has moved on and that was confirmed by a few folks who told us that he had moved across to manage The Life Channel Schools network at CAN Media. Upon checking we now see that his LinkedIn profile reflects this, his official title being 'National Media Manager The Life Channel Schools network'.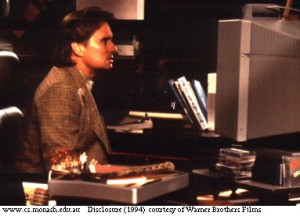 Others wrote in to say that Digicom is not a 'happy ship' at present – we particularly enjoyed the email from a one Michael Douglas – and yes we get the film reference, very clever, Ed.
Enough people emailed us to demonstrate that this wasn't just a single disgruntled employee. There was a general outpouring of grief that Tim Butler had decided to move on: "Shame as Tim is brilliant!" one person said. It was also stated that management was "disappointed he's decided to pull out of the operation on a full time basis".
It's okay losing staff of course, employee turnover is a natural state of affairs. In a company so young though you have to ask questions, especially when it seems to be good guys leaving, someone commented "Great professionals both with top reputations in sales and IT and the staff are gutted to lose them, both were very popular"
Anyway, although that's two very senior people to leave in 1 month we hear that it may not be the last. Expect to hear of more departures shortly.