Adrian J Cotterill, Editor-in-Chief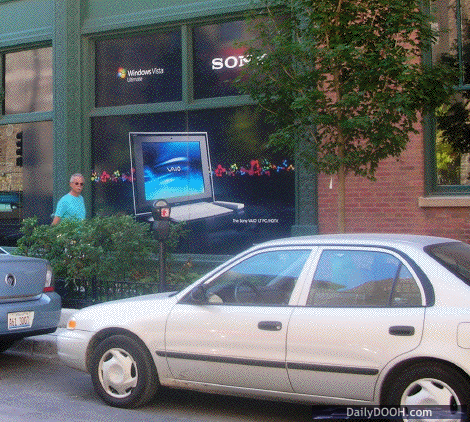 Monster Media have just unveiled a new campaign in four major US cities allowing passersby to interact with a new range of Sony Vaio computers featuring Sony's HDNA branding.
Interestingly, the creative aspect of the storefront campaign features page-turning via motion detection, giving people the opportunity to "browse" through all of the latest Vaio products.
The campaign installations in New York, San Francisco and Chicago run until September 14 and the Los Angeles installation will run until September 7.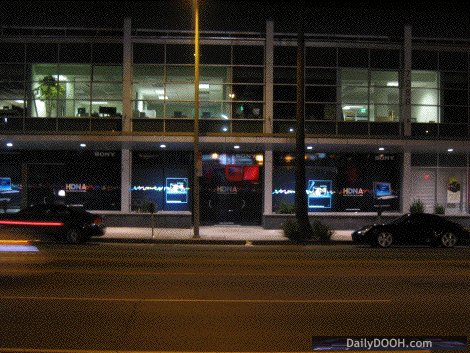 The installations all utilise Monster Media's MonsterVision WindowFX technology through which Monster Media converts vacant storefronts into interactive displays.
John Payne, president of Monster Media told us "This campaign showcases Monster Media's industry-leading technology, which allows us to create points of interaction with advertisers' products and services. Our WindowFX technology takes ordinary storefronts and brings them to life, so passers-by aren't just seeing a picture of a laptop, they are exploring its features. It's more captivating than a static billboard."
If you are in any of the locations and want to see the installations in more detail then you can at: –
675 3rd Avenue, New York
1000 Van Ness Ave., San Francisco
900 Wabash, Chicago
7278 W. Sunset Blvd, Los Angeles