Adrian J Cotterill, Editor-in-Chief
Australia's leading office tower media network, Inlink, has recently installed digital displays in its 250th office tower, having added a further 150 sites to its network over the last three years and it also recently added five new staff members (bringing staffing levels to a total of thirty-one).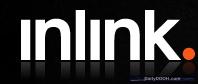 This growth blitz sees the Inlink network now represented in one-in-four CBD office towers throughout Australia. Inlink's network of digital lift and lobby displays are installed in some of Australia's most prestigious office buildings, including, Citigroup Centre and MLC Centre in Sydney, 530 Collins St in Melbourne, Riverside Centre in Brisbane and QV1 in Perth.
Richard Morell, Director of Business Development for Inlink told us "We have installed displays in an average of one office building per week for the last three years. We now service more than four million square metres of office space, which is equivalent to the surface area of 200 MCG arenas, and represents over 25% of available office space nationally."
He added "We are currently in the process of activating another 30 office towers and more are being added to our pipeline each month,"
Dan Howlett, Adam Lyons, Katie Reinbott, Adam Blackmore and Andrew Robertson have all recently joined the Inlink team.
Dan Howlett will to head up Melbourne sales division as Sales Director. He brings over eight years of experience to the role and was most recently with Eyecorp Australia.
Adam Lyons was appointed as a Marketing Services Executive. Based in Sydney, will work closely with Sales Director, Adam Cadwallader. He previously worked for the Woollahra Municipal Council.
Katie Reinbott joins Inlink having most recently worked with IMG and Australian Fashion Week. Katie specialises in experiential marketing, events and product sampling.
Adam Blackmore has a strong background in agency sales, most recently with the Australian Radio Network, and takes on the role of Business Manager in Sydney.
Andrew Robertson joins Inlink as a graduate having completed his Masters of Management at Sydney University. He will become a key member of the Sydney sales team.