Adrian J Cotterill, Editor-in-Chief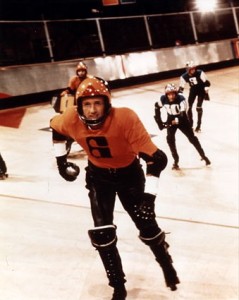 Appearing on a reality TV show to raise money for your business is obviously fraught with difficulties, just when you think you have cracked it; you announce the deal, live on the PR and marketing hype for a while and then 5 months later along comes another programme that literally bursts your bubble.
Media Displays founder and Managing Director, Ian Taylor, thought he had secured GBP 80,000 from HNWI James Caan only for it to be reported Sunday Evening on BBC 2 Dragon's Den – What Happened Next? that no investment would be forthcoming.
We spoke to Ian last night and he told us "I was filming the follow up last week, since appearing in the Den, business has been incredible, this month will be the busiest month since we started Media Displays", he added "the tv programme has of course been excellent for brand awareness".
For those in the UK** (and for the next 4 or 5 days only) the programme can be watched on iPlayer here. Fast forward to 31 minutes and 35 seconds into the programme (the whole Media Displays segment is up to minute 42).
Ian explained that "James wanted to invest the money over a number of years, this would have impacted our growth and inevitably our profits, as the deal in the den was incumbent on hitting profits, this would have impacted the opportunity to claw back equity. In addition, we would have incurred a management charge per month, paid to James's management company. If you also consider that I may not have received investment for 18 months and I was paying fees each month, this deal isn't what it appeared to be. That said, James is a brillant businessman, who I respect. Since appearing in the den, I have entered in to discussions with another investor. The journey has been excellent, business is good and I feel I've done the outdoor industry justice".
**Thanks to the BBC and their damned license fee (and various restrictions thereon) the mighty iPlayer not only gobbles up something like 40% of all UK ISP traffic it's also only available to those in the UK (or who of course can easily fool it that they are in the UK)