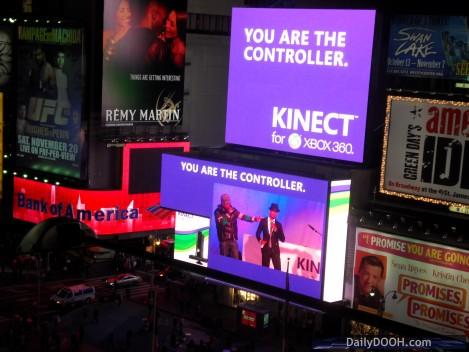 The X-Box Kinect launch in Times Square was a very memorable event for many consumers. Kinect is Microsoft's answer to the wildly popular Nintendo Wii, with their own version of a hands free gaming system.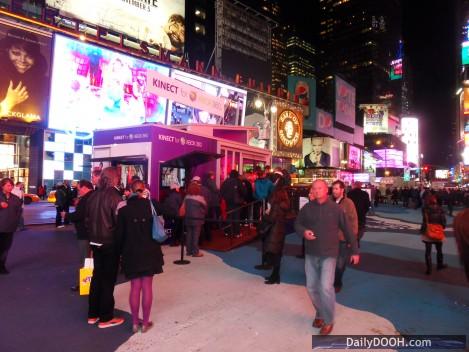 Microsoft completely dominated the bow tie in Times Square for the celebration which included performances by Ne-Yo, Lady Sovereign, hundreds of beautiful dancers and tons of people in the middle of the crossroads of the world. The huge street party was  displayed on digital billboards above the American Eagle store on 46th and Broadway, which enabled consumers who were waiting in line at the Toys R Us store to experience the fun.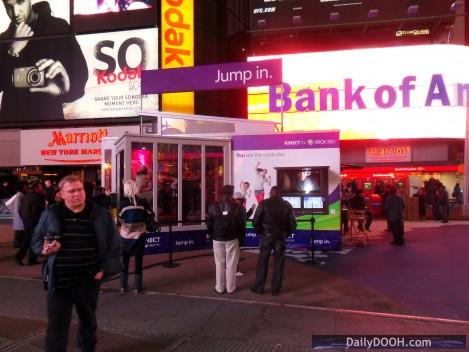 It was not until the stroke of midnight that consumers in line were able to actually purchase the highly anticipated add-on to the successful X-Box console system. This unique campaign has become the norm for many experiential programs.  HD spectacolor digital billboards have the biggest impact with consumers when supported with a promotional campaigns on the ground like Microsoft's highly successful dooh execution for the X-Box Kinect.