Gail Chiasson, North American Editor
Indianapolis-based ChaCha, the free real-times answers service, has hired Greg Siefert as its chief technology officer, with responsibiity for all engineering and technology operations of the company, and Shawn Schwegman as chief marketing officer, responsible for customer focus across all of ChaCha's products, including chacha.com, mobile answers service, iPhone and Smartphone applications, mobile web versions of ChaCha, and the company's marketing and brand strategies for both national and international markets.
ChaCha.com is one of the fastest growing mobile and online publishers according to Nielsen and Quantcast.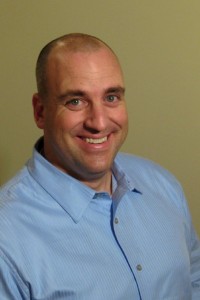 Siefert has delivered world-class technology solutions to leading Fortune 500 companies such as Kraft Foods, Pepsi, Eli Lilly, Cummins, and Aon Corp. His experience includes creating and implementing enterprise architectures capable of handling more than 30 million transactions per day.
Siefert comes to ChaCha from Springhead LLC , Noblesville, Indiana, where he was founder and president. This consulting firm focused on providing strategic leadership and delivering truly usable technology to customers. Before that, he was with Ambassador Solutions, Carmel, Indiana, as vice-president of solutions formation, leading sales, marketing, and consulting. He earlier was with Blackwell Consulting Services, Chicago, as practice Director of enterprise technology solutions.
On the non-profit front, Siefert led warehousing/logistics operations for the Salvation Army's Haiti Relief Response as they built more than 600 shelters in six weeks.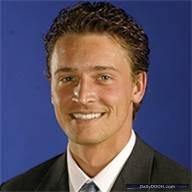 Schwegman's position as CMO is a newly created position at the company. Schwegman joined ChaCha in June of this year as vice-president of web products, coming from SAS Technology, Indianapolis, a consulting agency assisting large retailers and manufacturers with their online strategy.
From 2006 to 2008, Schwegman was chief marketing officer for Vcommerce Corp., Scottsdale, Arizona, an end-to-end ecommerce platform provider delivering solutions to a wide range of companies.
Schwegman also spent five years with Overstock.com, Salt Lake City, in various senior positions and, earlier in his career, held management positions with Sycamore Software Development, Fechheimer Brothers Co. and KiZAN, all in Cincinnati, Inca Computer Company, Detroit, and PC Upgrades International Inc., Cincinnati.
ChaCha has emerged as the #1 way for advertisers and marketers to engage with their audience of choice. Through its unique 'ask-a-smart-friend' platform, ChaCha has answered nearly one billion questions since launch from more than 21 million unique users per month via SMS text, online, Facebook app, iPhone app, Android app, and voice.