Lighthouse LED screens are at the centre of a burgeoning new trend in the Netherlands for art installations, which is taking the concept of large exterior screens and making them interactive, allowing people to be part of the content displayed on the screens.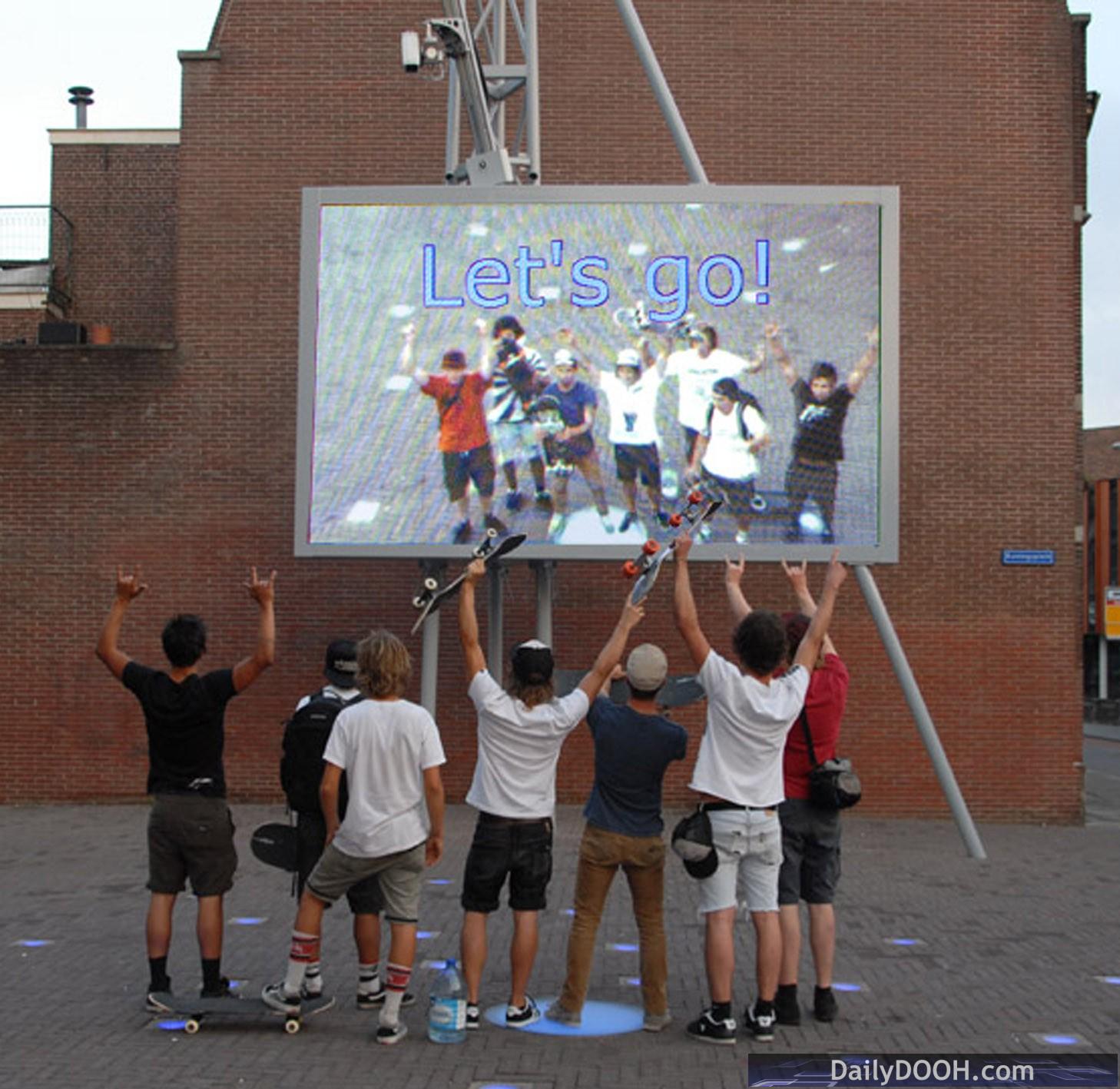 One such installation is Between You & Me, located outside Factorium, a new school of dance and music in Tilburg. Designed by visual artists Martin and Inge Riebeek, a 5 x 4 panel (5.1 x 3.04m) Lighthouse Pi16 screen was supplied and installed by Hengelo-based Hecla Professional Audio & Video Systems.
Using technology developed by KITT Engineering of Enschede, a movable camera is mounted above the screen. LED light fixtures are mounted in the pavement beneath and, when somebody enters the central 'light circle', the lighting changes colour, the camera films the person standing in the light circle and then moves up a fixed track. Face detection software keeps the focus on the person's face while, as it moves, the screen shows the visitor in the wider context of the surroundings. At the same time, the system generates appropriate slogans which are also displayed on the Lighthouse screen.
Founded by Andries Lohmeijer, KITT Engineering is set to play a leading role in the next stage of the LED screen market, developing the technology to make screens more interactive and, therefore, more public-friendly.
"Artists with unusual ideas like Martin and Inge are always welcome in our office. There a sympathetic ear awaits them, as well as skilful staff to help them realise new, interactive ideas," says the company's business development manager Jos den Hartog.
Such has been the success of the installation that it has already won a Prince Bernard Award, a prestigious Dutch award for culture, and has created a lot of interest from other artists.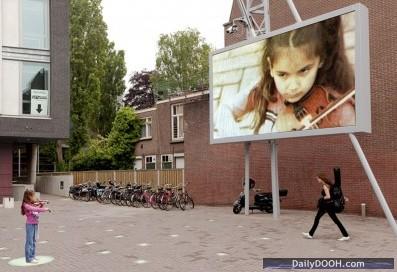 A similar interactive installation using another Hecla-supplied Lighthouse screen is Machina Ludens, which was shown as a piece of art on Dutch interactive narrowcasting channel DROPSTUFF.nl. Using 60m2 of R12 panels, here a camera detects people in front of the screen and starts a game, based upon their movement and eye-positions. For example, the screen shows stars above the viewer's head, which they can 'catch' with their hands and be awarded points for.
Further Lighthouse panels have also been used in conjunction with KITT Engineering technology for Dropstuff, an interactive narrowcasting channel that shows artwork, some of it interactive, on a network screens in museums, railway stations, schools, libraries and art galleries throughout Holland.
"We love to explore technology to the limit," says Jos. "Although much is technically feasible, you are confronted with real life practical restrictions which can seem prohibitive. But the combination of our approach and the quality of Lighthouse screens means that we can create a huge range of possibilities."