Gail Chiasson, North American Editor
SMART Technologies Inc., Calgary-based provider of collaboration solutions, is celebrating the 20-year anniversary of the SMART Board interactive whiteboard.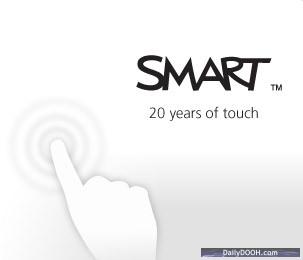 SMART conceptualized its touch-enabled SMART Board interactive whiteboard in 1986, and in 1991, its first commercial version of the product was launched. Since then, SMART has developed a comprehensive range of easy-to-use, touch- and gesture-enabled solutions that facilitate effective learning and collaboration.
SMART's commitment to Touch Recognition, multitouch and gesture-driven systems ensures an intuitive user experience for both education and business users. Its line of interactive whiteboards today includes the 400 series, the 600 series and the 800 series. It also has a line of SMART Board interactive displays and the SMART Table interactive learning center, as well as a variety of complementary products and services.
According to Futuresource Consulting, Bedfordshire, U.K., SMART leads the global interactive whiteboard product category with a 47% share of market, as of Sept. 30/10, more than double SMART's nearest competitor. Today, approximately 8% of the world's classrooms have an interactive whiteboard. SMART Board interactive whiteboards are used by more than 1.5 million teachers and more than 30 million students worldwide.