Gail Chiasson, North American Editor
With the continual growth in use of the iPhone and iPad, the loss of such mobile units – especially those distributed to staffs of companies – can cause major problems for the firms as well as the individual users, so we were happy to learn of Vancouver-based Absolute Software's new Mobile Device Management for the iOS 4.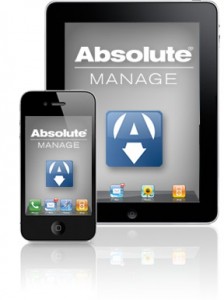 The Vancouver-based company, which also has an office for the EMEA in Newbury, Berkshire in the UK, is already well–known for its tracking and management of computers, so we chatted with Stephen Midgley, vice-president global marketing, to learn more about the new offering.
"It's geared for businesses with 10 or more – up into the hundreds – mobile units," says Midgley. "For even a small business, the loss of an iPhone or iPad can have significant impact."
Absolute Manage Mobile Device Management for iOS4 (Absolute Manage MDM) allows a company to remotely manage the Apple mobile devices in their deployment. Through Absolute Software's integration with the Apple iOS4 platform, a company can wirelessly (over 3G or Wi-Fi) configure, query, and even wipe or lock managed devices.
The product can be installed at the time of purchase or can be added to those devices already in use, with the company purchasing a licence key through Apple or an established reseller.
An example of use is a high school in Nebraska that recently purchased 16,000 licences for its students' iPads. Midgley says that a high school in Vancouver is currently considering doing the same.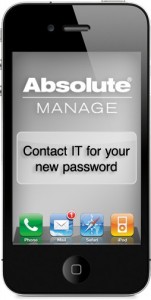 When a company device is lost, it can be catastrophic, so with Mobile Device Management, it can, among other things, send a message to the device, lock it, and, if necessary, change a password.
"It's surprising even how many CIOs and IT managers are walking around out there without mobile management for their own devices," says Midgley.
With the blurring of use of these devices – and who doesn't have photos of their family, personal messages and often even taxes and banking on their company-issued devices – the company or IT should have employees sign wavers so that any lost devices can be managed remotely without personal consequence. This will be especially true when Absolute Software soon adds geotracking to its product offering as a free add-on.
"We do have competitors, but we think our product is superior, because we developed it with all the experience with our multi-award-winning Absolute Manage for computers behind us." says Midgley. "We did a lot of testing with Mobile Device Management with ad agencies and media companies, with school districts and others before releasing it. Among large companies currently testing it is Time Inc.."
Pricing of the company's iOS 4 management is volume-based, so its varies. However, an example would be, for 500 licences, $8 per licence annually.
The company is now into testing a similar product for Android mobile devices.