Adrian J Cotterill, Editor-in-Chief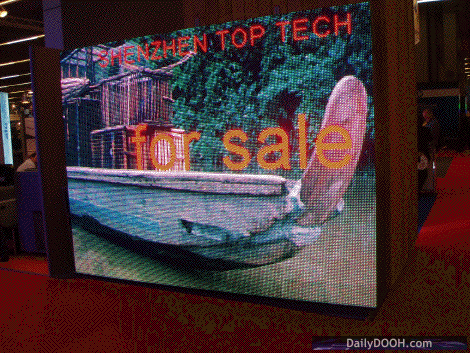 This actually wasn't the worst LED on show and for sale at the recent Viscom Paris event but was typical of the rubbish LED that people are still trying to sell and the even worse content they are using to try to and shift it.
We have written before about poor content at shows – it seems that vendors always have a mad scramble the week before a show for something to display on their screens – and then end up with nothing to show but a few old ropey JPEGS or a James Bond movie.
SHENZHEN TOP TECHNOLOGY CO.LTD. is headquartered at Baoan District of Shenzhen City, which gathers the densest hi-tech companies of China.