'Talkies' refers to early movies or films having audible dialogue and how far have we come from that time! Movies these days motion towards us with 3D and even their promotion 'talks' to us in the form of digital signs.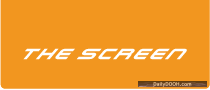 The Screen's next breakfast meeting in London will look at how digital out-of-home is being used to transform the cinema-going experience. It will be held at the Vue Westfield, Scene (VIP area), Westfield Shopping Centre on February 28th.
From digital menu boards, to ticket kiosks, digital foyer advertising, digital projection and 3D – visiting the cinema has become a truly integrated digital experience. The Screen will look at how different digital out-of-home formats are evolving and how the roll out of digital projection infrastructure is enabling huge growth within the sector.
The session will assess the financial opportunities open to digital signage companies and the likely impact to the media sales balance within the cinema world. Attendees will see first hand how London's newest cinema's have become showcases for the best in display and digital signage technology. They will hear brief presentations, have time to network and discuss the points raised, whilst having the unique opportunity to tour the different implementations on site and get a 'behind-the-scenes' view.
Speakers will include: Mark de Quervain – Sales and Marketing Director of Vue Entertainment; Josh Honda & Martijn Bakker – Strategic Marketing Manager Digital Cinema & Product Specialist Digital Signage at Sony; George Eyles – Head of Digital Cinema and Signage, Arqiva Broadcast & Media and Garfield Smith – Chief Executive of Boomerang Media Group.
We will be there covering the event, so if you have any specific questions you would like us to ask, please send them along to gcaloisi@dailydooh.com