Gail Chiasson, North American Editor
Rory Amelio has joined Adapt Media, Toronto out-of-home advertising company specializing in street-level OOH, digital OOH and innovative media solutions, as an equity partner and vice-president, national sales, with responsibility for growing Adapt's national footprint and developing new advertising properties.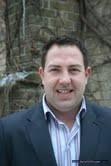 Amelio was recently vice-president of business development at NEWAD. He has more than 15 years of experience in the out-of-home industry, much of it in sales and operations.
"Partnering with Amelio means we have the experience to take our company to the next level," says Jamie Thompson, Adapt Media president. "We were very impressed with the scope of the network he built with NEWAD, and are excited to have him join the Adapt family. His knowledge of the industry, particularly in sales and network development, will be a huge asset to our company."
Amelio has been active in numerous industry associations and charities including the National Advertising Benevolent Society (NABS), the Out-of-Home Marketing Association of Canada (OMAC), the Canadian Outdoor Measurement Bureau (COMB) and the Canadian Out-of-home Digital Association (CODACAN).
"Adapt has an amazing framework in place and so many exciting new developments on the horizon," says Amelio. "With my experience in network building and sales teams it's a perfect fit."
Adapt Media's recent clients include Cadbury, Lego and American Express.