Gail Chiasson, North American Editor
OptiMYz Interactive, a digital issue of the official magazine of GoodLife Fitness Clubs, will be produced by Planet-Tek Systems, Richmond Hill Ont..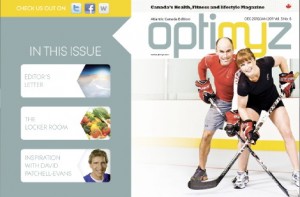 A three-year agreement involves producing the digital issue for mobile devices. OptiMYz Interactive will offer a multilayered OptiMYz Magazine content experience with a double-page spread layout design so content is easy to readand intuitive. Features such as embedded videos, interactive polls, and Google Maps store locators will enhance advertising campaigns and enable a two-way dialogue between readers and the magazine.
Max Brennan, publisher of OptiMYz said "OptiMYz Interactive will offer a personal and intimate experience that enables readers to consume articles, provide feedback and share with friends through social applications. It's a perfect complement to our print magazine and it will allow us to connect even more with individuals who are committed to taking charge of their own health and fitness".

The combined readership of OptiMYz's web site, print magazine and digital issues for OptiMYz is anticipated to reach over 500,000 readers each month.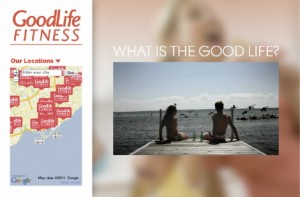 "Being a digital specialist in the natural heath industry, we know that content cannot be bound to any one medium in today's digital era," says George Andreoglou, president, Planet-Tek Systems. "Consumers are on the go and they want to access content on any platform at any time. We are committed to bringing natural health brands closer to this active audience that is passionate about health and fitness with OptiMYz Interactive."
Planet-Tek and OptiMYz will work together to handle advertising sales in OptiMYz Interactive.
Planet-Tek Systems is a privately-held company that specializes in developing digital signage programs for retailers, brand and agencies. A major digital network owned by the business is called The Marketplace Station. It connects over 30 leading natural health retailers together so marketers have the ability to deliver in-store digital communications efficiently.