Gail Chiasson, North American Editor
Birmingham, Michigan-based Gas Station TV, national away-from-home television network delivering a one-to-one consumer viewing experience, has announced major expansion plans for 2011, including doubling its network size in the next 12 months.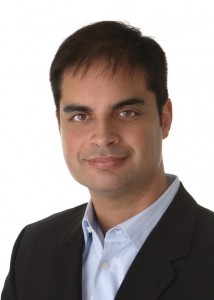 While the privately-owned company doesn't reveal numbers, GSTV's CEO David Leider says that the company had triple-digit revenue growth in 2010 over 2009, as well as record EBITDA, operating profit margin, and net income for 2010. The company has several investors, headed by Mark Alhermizi, GSTV chairman, and head of Capital iZi Media, New York.
Due to the company's sustained financial success and adoption of the video-at-the-pump medium by advertisers, GSTV – going into its fifth year in business – plans to expand into 50 new markets, bringing it into over 150 markets nationwide. This is in addition to increasing stations in its current 103 markets – including 24 top DMAs – further solidifying its position as a national presence in video-at-the-pump.

"As we significantly expand our national footprint this year, and more advertisers use GSTV to fill the gaps in their media mix with our DVR-proof television platform, we need great people to join and help us with this rapid growth," says Leider. As a result, GSTV is currently recruiting for multiple positions open in Detroit, New York, Los Angeles and Chicago in departments such as IT, creative, business development and sales.
The company, which won the Best Retail Marketing Campaign of the Year award for 2010 at the 2011 Pepsi Media Summit in Las Vegas in November, has corporate relationships with many of the major oil companies including Sunoco, Murphy USA, BP, Arco, United Oil and many Gulf and Speedway stations.
GSTV's programming is approximately 65% content and 35% advertising. Content comes from ESPN (an exclusive arrangement) as well as NBC Universal, NBC News, CNBC, Access Hollywood, Hosted Weather, and MSNBC. In addition, local community news and charitable event information runs on the gas station screens in their respective areas, following their submission to GSTV's web site by local consumers. The company manages the content and advertising from a centralized locale. The back-end software management is by Scala, and audience measurement is by Nielsen.
"Our aim is to focus strictly on the gas station market, with possible expansion beyond the U.S. to be considered in 18-to-24 months," says Leider. "The recent merger of some of our gas competitors with other non-gas media assets leaves GSTV as the only major player 100% focused on video at-the-pump.
"Many deal promoters have extolled the virtues of bundling disparate media assets, purporting advertiser efficiencies. However, we think that trying to be all things to all people usually results in a negative for the client.
"We remain confident that 'Gas is King,' and we will continue setting the standard for viewer experience and customer service across the largest national footprint at our corporate gas retail partners."