Adrian J Cotterill, Editor-in-Chief
Last night one of our Vegas treats was going to Penn & Teller at the Rio. Andrew has now seen Penn & Teller four times in the space of 12 months (three times in Vegas and once in London, when they came to the Hammersmith Apollo). I'm just as bad having seen then three times in Vegas and also (was) addicted to their short UK Television appearances with Jonathan Ross.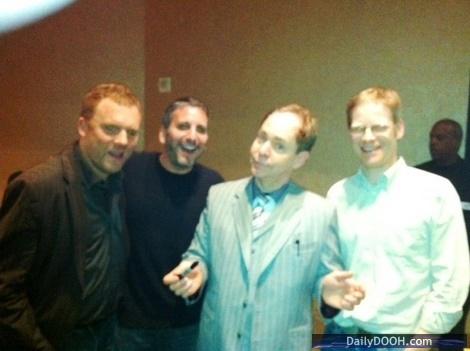 Here we see (from left to right) Denys Lavigne (Arsenal Media), Rob Winston (Arbitron). Teller (himself) and Andrew Neale (sometimes himself).