Adrian J Cotterill, Editor-in-Chief
We were guests twice (so we obviously didn't upset them too much) at #dse2011 of Four Winds Interactive. An incredibly interesting digital signage software and solutions provider and who with 140 employees are probably one of the largest in our sector.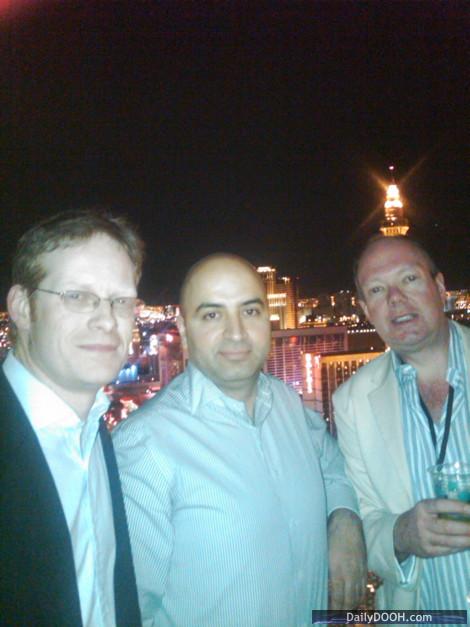 From left to right: Andrew Neale (DailyDOOH), Francois Hechme (Starmount Systems), Adrian Cotterill (DailyDOOH).
The photo was taken in a suite on the 56th floor of the Deutsche Bank owned Cosmopolitan hotel overlooking the strip.
FWI supply the digital signage solutions to the Cosmopolitan and to many of the other hotels along the strip in Las Vegas.