Adrian J Cotterill, Editor-in-Chief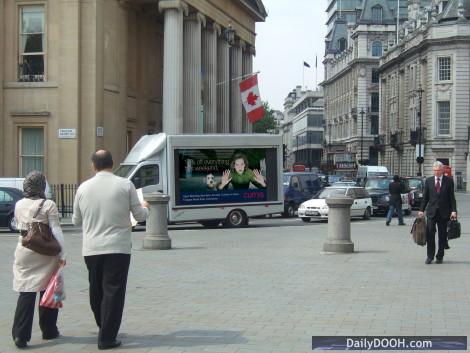 The UK retail store Currys has been using these mobile digi-vans to support a store refit in Colchester this weekend. We particularly liked the content on the screens in these vans – note the woman pressed up against the screen in the picture (shown above in an earlier picture with the van in Trafalgar Square, London).
There were actually 2 digi-vans operating in the area; one was driven around targeting high footfall areas in the town whilst the other was parked at the store with the screen elevated (picture shown below).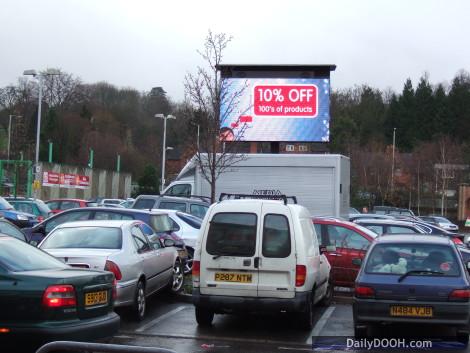 At various times throughout the weekend the static digi-van offered children the opportunity to play Xbox and Nintendo Wii games, on the digi-vans' 6 metre LED screen.