Gail Chiasson, North American Editor
Access 360 Media, New York-based digital place-based media company, has appointed Randy Gerstenblatt as executive vice- president business development, with responsibility for building strategic advertising and media partnerships, leveraging the Access 360 Media networks Mallvision and AMNtv.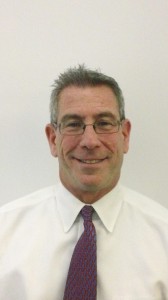 Gerstenblatt joins Access 360 Media from Six Flags Entertainment Corporation, where he served as senior vice-president corporate alliances. During his tenure there, Gerstenblatt built national and local sales teams and forged client-specific strategic sponsorship and media partnerships, resulting in annual double-digit revenue increases.
"We are entering a very important and exciting phase for the company, as we've recently received significant capital and are heading into a period of increased expansion," says Art Williams, president and CEO, Access 360 Media. "The place-based media industry is a very exciting space with a ton of potential. We're looking forward to being at the forefront with Randy on board."
Before joining Six Flags, Gerstenblatt was senior vice-president customer marketing at ESPN, where he spearheaded the multiplatform sales and business development efforts for ESPN's portfolio of media assets. Prior to ESPN, Gerstenblatt was director group stations sales for ABC National Television Sales.
"Access 360 Media is extremely well positioned in an interesting industry with huge opportunity to grow both organically and through the potential for acquisition," says Gerstenblatt. "Its combined platform of malls and sports venues is extremely attractive to both advertisers and potential media partners, and I'm looking forward to doing great things there."
Access 360 Media secured a $12 million Series C round of funding in January from Columbia Capital and Mission Ventures.
Access 360 Media comprises two distinct but complementary networks. In-mall television network Mallvision programs screens in shopping malls across the country's most desired DMAs. AMNtv is the nation's largest in-venue sports and entertainment TV network, providing brands access to more than 100 million passionate fans attending sporting events, concerts and family entertainment events annually. Access 360 networks are currently available nationwide on over 20,000 screens in approximately 100 locations, with the potential to reach more than 54 million viewers each month.