Adrian J Cotterill, Editor-in-Chief
This month saw Digiboard launch two new video walls at Izmir Adnan Menderes Airport in Turkey.
The video walls, each one being 3×3 and 138" in diameter are located at the two main gates of the Domestic Flights Terminal, Gate A and Gate B and both are powered by C-nario.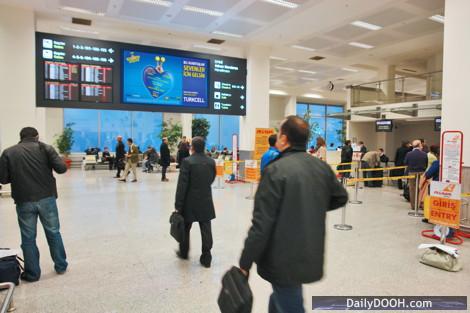 Digiboard's digital signage network in Turkey now consists of two video walls at Istanbul Ataturk Airport, two at Izmir Adnan Menderes Airport, one at Bodrum Airport and one at Dalaman Airport to be deployed in April 2011 as well as 106 plasmas and six 3D enabled plasma screens.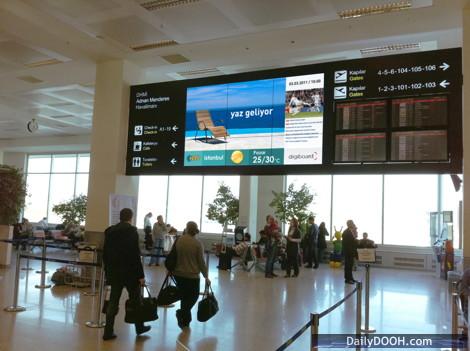 Brands choosing Digiboard's airport network can annually reach about 60 million people.