Gail Chiasson, North American Editor
Clear Channel Outdoor, using its technology to circulate a series of eight digital 'Wanted' signs to capture Cleveland's biggest fugitives, was instrumental in the capture of four of the eight in a space of only three weeks.
Clear Channel Outdoor is the world's largest outdoor advertising company with close to one million displays in 45 countries across five continents and including the Lorain County Sherriff's Office in Cleveland.
With the launch of a digital board in Cleveland in early March, Clear Channel Outdoor displayed eigt fugitives' faces on the digital board. The public, along with the offenders, were publicly made aware the search. Working with the Lorain County Sherriff's Office, Clear Channel has been able, so far, to help facilitate the arrests of four of the fugitives as a direct result of the digital displays.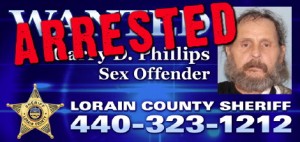 Digital billboards have many times proven to be invaluable community services tools and this latest case highlights the important role that outdoor campaigns can have in a local community to get emergency messaging to the public quickly. With instantaneous alerts, digital billboards are one of the most effective means for public service communications and in providing emergency messaging of many types.
The 'Wanted' displays were launched on March 14 and are still running on the corner of E. Bridge St. and Ridge St. in Cleveland.