Adrian J Cotterill, Editor-in-Chief
Why have a boringly normal lecture theatre on the show floor at an exhibition and have it setup in 'traditional style' when you can have a circular hub? – a bit like the Roman Senate we thought with bench seats surrounding the podium in the middle.
Well, that's exactly what they used at the #GadgetShowLive this week at the NEC in Birmingham…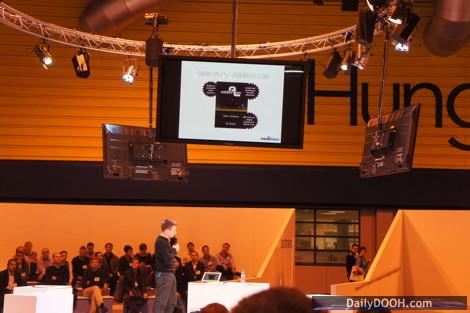 The three large screens didn't quite work for us – they were large but still 1/2 or 1/3 the size of a what a traditional projection screen would have been and so it was difficult for even those close to the screens to see any detail on them.
Cynics may say that the Hub is merely a way to take up a much larger part of a show floor but we liked it and would hope to see it used at one of our industry shows in the near future (albeit with better screens / projection).