Gail Chiasson, North American Editor
PlaceWise Media, DOmedia, and Ayuda Media Systems have recently joined the Digital Place-based Advertising Association, New York, bringing the total membership of the association to 32 – an increase of seven new members since the beginning of 2011.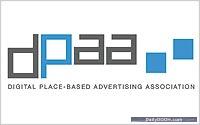 PlaceWise Media, Denver, is a provider of interactive marketing solutions to connect brands with consumers across online, mobile, social and screen-based media in shopping centers. With engaging and relevant content delivered to audiences across many consumer touch points, PlaceWise Media creates context and value for advertisers, sponsors and the retail industry. Privately held PlaceWise Media has serviced leading companies in the retail industry with interactive marketing solutions since 1997.
DOmedia, Columbus, Ohio, is the out-of-home advertising marketplace that simplifies the process of planning, buying and selling alternative, traditional and digital place-based media. Agencies and advertisers use DOmedia's powerful search tool to find digital place-based networks that meet their targeted campaign objectives. The company's product suite also includes a planning and proposal platform for large agencies to efficiently plan and buy multiple digital place-based media campaigns. DOmedia has the largest, most comprehensive database of out-of-home advertising inventory. The company is privately funded.
Ayuda Media Systems, Montreal, was founded in 2003 by ex-Microsoft employees with the objective of building the world's best DOOH systems. Ayuda's mission is to empower the DOOH industry with the tools that make DOOH easier to manage and buy. Ayuda is the developer of Splash, a cloud-based ERP system for digital place-based networks. Splash includes functionality such as CRM, sales proposal generation, invoicing,
business intelligence, CMS, NOC, and a free software player.
"The diverse experience and knowledge (of these three companies) in this industry will greatly contribute in helping to grow the digital place-based media sector," says Susan Danaher, DPAA president.