Adrian J Cotterill, Editor-in-Chief
As we suggested a few hours ago and rudely hinted at two weeks ago EnQii and Minicom Digital Signage are to merge.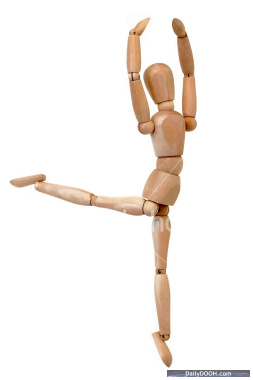 Two things which might well be debated but which were both stressed in the announcement;
This is a merger of 'equals' aimed at creating a 'Full-Service Global Company'
The VC Funds currently involved with both parties: JVP, Wellington Partners, Amadeus Capital Partners and Aviv Ventures have all added in more money.
We quote from the announcement "Jerusalem Venture Partners (JVP) led a growth capital financing round together with other existing shareholders – Wellington Partners, Amadeus Capital Partners and Aviv Ventures – to complete the merger. The new financing will go towards expanding the current solutions portfolio as well as to grant necessary resources for additional acquisitions".
This can only be a good thing for the industry. Minicom DS was sometimes more like Minicom BS – having a very high profile in the industry and a global reach but bottom line doing little more than selling some cable adaptors and switching equipment. EnQii started off global but slowly had to retrench and it's been Stuart Armstrong and North America that has kept them going for the last 12 months for sure. We long ago suggested that Minicom DS needed to acquire some software and whilst they probably didn't listen to us others would have undoubtedly said the same.
No doubt over the next few days at #ScreenMediaExpo (note: this event sees yet another company using it to make a major announcement or introduce a new product) we will hear more of 'multichannel message management' – a term that appears a lot in the announcement and some of the early presentation material we have seen sight of.
Ajay Chowdhury, CEO of the new venture and former CEO of EnQii told us "This is an exciting milestone for the industry as it creates a true global powerhouse providing an integrated suite of hardware, software and services required for the best digital signage deployments going forward. I am particularly excited with our new solutions such as IP Streaming, mobile and web linkages and the ability to provide proof of performance for signage networks."
EnQii-MDS will operate from six offices around the world and will be headquartered in New York City. A global network of dedicated partners includes 150 worldwide distributors serving thousands of resellers and system integrators.
Ronni Guggenheim former CEO of Minicom Digital Signage who becomes President of EnQii-MDS said "This strategic move creates a powerful vertical solution in an industry that has been plagued by complexity. This gives us a deeper base to continue to provide compelling innovations in this rapidly growing industry to our current and future partners across the globe."
Shlomo Nimrodi, has been named Chairman. Stuart Armstrong and Amir Shaked have been tapped to lead the US business and Max Stevens-Guille will lead the Canadian business. In Israel Ofer Dar will act as the Group's CFO, Moti Guberman will be in charge of operations and Morderhay Hilu will drive the R&D.