This week at #FEPE in Madrid, I'll meet Trigger-Networks' Vincent Almela. The company is an OOH Media Intelligence provider.
Almela explains: "Our expertise is to handle OOH contractor databases combined with external databases such as, Audience Data, Bing's POI, Google street view  and clients customer intelligence. TRIGGER-One is the web based platform that we developed to access these databases.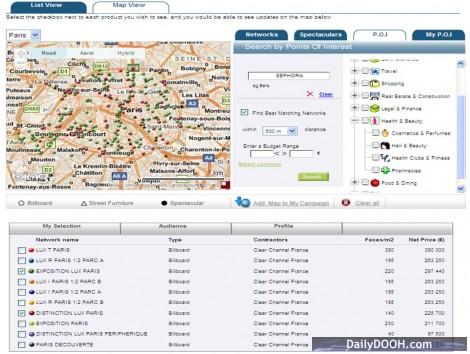 "This tool has been deployed at Clear Channel France, January 2011, to deliver in a couple of clicks, a consistent proposal to a client, based on real time markets analysis, Perimetric Affinity Competitors vs Client, summarized on an offer downloaded on a customized PPT or Financial Excel Spread Sheet. "
Trigger-One is under test between 10 contractors all over Europe. The platform, now available on iPad 2 3G+, is launching its 3.6.1 version this week.
For previous article on Trigger click here.