The Screen, HP and Ogilvy organised 'Interactivity and the rules of engagement.' event is being held tomorrow; June 23rd at Ogilvy Digital Innovation Labs in London's Canary Wharf, from 10am to 12pm.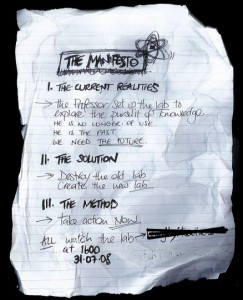 The next generation of digital media installations is all about interactivity. From large format multi-touch, to gesture recognition, to social media, QR codes and mobile integration; interactivity is the 'must-have' add-on for retail promotion and DOOH advertising campaigns. An ever expanding digital opportunity for targeting and engaging consumers directly, means brands and advertisers must look to interactivity to enhance engagement, deliver better data & drive more memorable campaigns.
Hosted by Nicole Yershon – Director of Innovative Solutions at Ogilvy London – the morning event will study some of this year's most exciting and innovative interactive digital out-of-home and retail installations – assessing the techniques employed, the technologies used and the overall media & campaign effectiveness.
Attendees will hear brief presentations from the media, retail, technology & mobile worlds – have the opportunity to network, tour the Digital Lab and discuss the points raised.
Venue:
Ogilvy East
9th Floor, The Cutty Sark
10 Cabot Square, Canary Wharf,
London, E14 4QB
For more information contact: Lisa Goldstein lisa.goldstein@thescreen.org