Gail Chiasson, North American Editor
As we mentioned in our June 23rd article, Suzanne La Forgia, former executive vice-president of sales at RMG Networks, will join Screenvision, a leading cinema advertising sales, services and content distribution company, July 5, as senior vice-president national sales.
La Forgia, who will report directly to Mark Mitchell, chief revenue officer, will oversee all national sales, managing teams in New York, Chicago, Detroit and Los Angeles.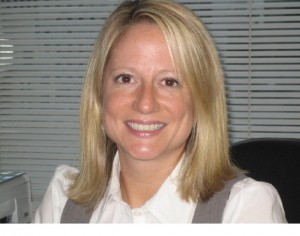 "Suzanne brings a wealth of relevant experience, industry relationships and energy to the role of senior vice-president national sales," says Mitchell. "Her proven ability to forge advertising partnerships in the world of alternative video brings the type of leadership that will foster continued growth at Screenvision and across all of cinema."

La Forgia had been executive vice-president of sales at RMG Networks, a leading digital and video place-based media company, but with the recent acquisitions and changes at RMG, there were several people holding duplicate positions, leaving her free to move to Screenvision.
Prior to RMG, La Forgia was president of the Digital Place-based Advertising Association (formerly OVAB) where she was instrumental in generating substantial increases in awareness and understanding of the place-based video advertising medium.
La Forgia comes with a strong background in advertising sales having held several executive positions at The Hotel Networks, Oxygen Media, Hallmark Channel, and HGTV.
Headquartered in New York, N.Y., Screenvision offers on-screen advertising, in-lobby promotions and integrated marketing programs to national, regional and local advertisers and provides comprehensive cinema advertising representation services for its theatrical exhibitor partners. The Screenvision cinema advertising network is comprised of over 15,000 screens in 2,400+ theatre locations across all 50 states and 93% of DMAs nationwide; delivering through more than 150 theatrical circuits, including 10 of the top 15 exhibitor companies.