The new M&M World store opened recently in Leicester Square giving a new lease of colour and a younger-dynamic look to the landmark space in Central London.
A video wall of 4×2 46″ screens welcomes visitor on entering the store.
Sales assistants dance while they wait to help you and you can find all sorts of clothes and objects adorned with the multicoloured M&M 'spokescandies' and their clever slogans.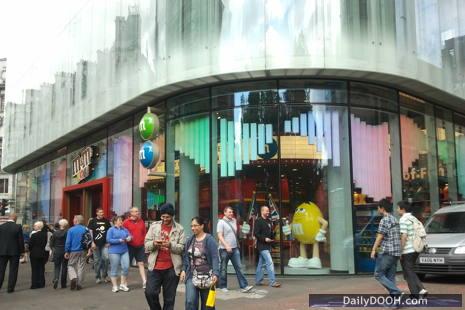 Mind you, some of the strap lines might make you blush, such was the case with a pair of boxer shorts I picked up as a present for our editor-in-chief that read 'it melts in your mouth, not in your hand' – needless to say I put them back!!