Adrian J Cotterill, Editor-in-Chief
outdoorplus has just launched to market yet another new spectacular Digital opportunity in the heart of London. The Eye, Holborn is we believe, set to become iconic because of its exclusivity and its scale in an area previously devoid of any form of large format OOH.
It stands at the border between the City of London and the West End and is more than 2.5 miles from the nearest alternative digital roadside display.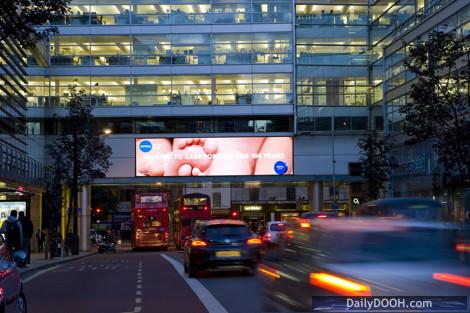 The Eye will be solus and built head-on to traffic across 4 lanes on Proctor Street. It's 410,000 2 weekly audience is predominantly affluent and desirable commuters that work in head offices across sectors such as finance: Goldman Sachs & Reuters, media: Group M and Warner Bros, retail: Sainsbury's and Land Securities and some of the biggest property companies in the UK.
outdoorplus has invested in the highest specification, pioneering digital technology to deliver unrivalled creative reproduction whilst providing the most energy efficient digital screen in the marketplace. With built-in self-monitoring, post-campaign reporting, failsafe back-ups and 24/7 web-cam viewing opportunities it will be one of the most accountable large format locations in the UK.
The Eye, which will become available from September 2011, will be sold with two x 30 second slots in a loop. It will be the second premium digital site in the outdoorplus portfolio following its acquisition of Big Sky Banners in March 2011.