Gail Chiasson, North American Editor
The locale for Scala's International Scala Conference Sept. 14-15 in Noordwijkerhout near Amsterdam, looks both sophisticated and comfortable, if this artist's rendering of the site rings true.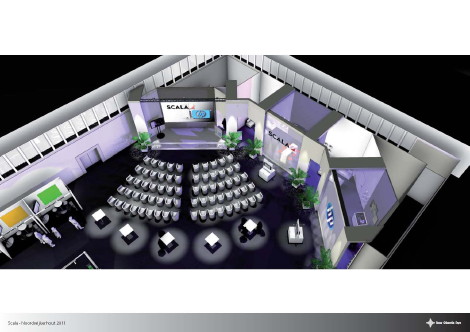 This is where you can not only partake of a conference with knowledgeable speakers but learn how easy it is to work with SignChannel, Scala's Do It Yourself DS solution; get the latest Scala design and content tips during various Scala Demos; and both meet and mingle with Scala partners from around the world during the conference as well as the HP hosted cocktail & dinner party on Wednesday night.
There'll never be a better time to learn as some 50 Scala sales and technical people will be at your service during the event for answering questions and exchanging ideas. You can register here.