Gail Chiasson, North American Editor
Cathy Fernandes has only been with Zoom Media Canada as its new president and COO for four weeks, but she's getting her feet wet fast, despite having not worked in the Out-of-Home sector, let alone the Digital Out-of-Home field, before.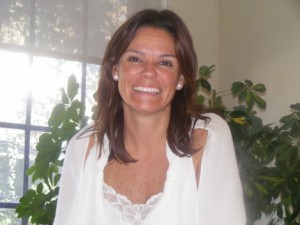 However, we get the feeling that Fernandes, who joins the company as it's about the celebrate its 20th anniversary, is a fast learner.
As mentioned in our announcement of her new position, Fernandes was recently vice-president sales and general manager for BV Media Inc., part of Rogers Mediav, Toronto. She earlier held senior positions at QMI Sales, Quebecor Media and Canoe.ca.
It was rather fun in meeting her last week to discover that we have something in common besides sons (two for her, three for me). In our past, we both worked for Marketing, a Rogers property and Canada's leading advertising publication, although not at the same time: Fernandes as assistant publisher; myself as Quebec editor and head of national OOH reports).
"I knew Zoom from my days on Marketing," Fernandes said. "But I always thought that OOH was sort of a cowboy category, flying by the seat of its pants. What I've quickly learned is that Zoom is a very sophisticated company with huge potential, and that it has vastly talented, passionate and very loyal employees.
"And from what I can see, it is a pioneering company that, hopefully, will be at the forefront of developments in this huge industry."
Fernandes says that she has "grown up in media" having worked in print and online, and she wants Zoom employees to know other media as well, so they can see how OOH and DOOH can be integrated within marketing plans.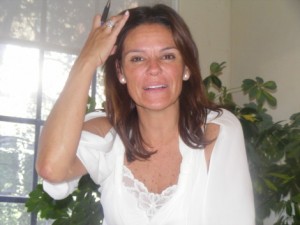 "My immediate priorities are to get out and see our clients, partners and venues; to understand what makes Zoom tick and how it's evolving; and to raise awareness of how great Zoomers are," she said. "Then I want to see Zoom use its product offering better and work towards a more progressive product offering; to integrate Zoom's products within the holistic picture; and to enhance its current products."
Zoom is current launching its DOOH product in GoodLife Fitness, http://www.dailydooh.com/archives/49274 the largest fitness club chain in Canada with over 275 locations across the country, and this, she said, is exciting because it adds audio ie, Goodlife venues will have sight, sound and motion on screens.
"We'll be directly competing for TV dollars and advertisers and agencies will be able to include the same 15- or 30- sec. commercials on Goodlife screens that they use on TV," she said. "This will allow advertisers to reach those high-demographic, light TV watchers that are usually so elusive."
The Goodlife digital screens' content will still, of course, include music videos, club news, and local advertising, as well.
We asked Fernandes, who has already joined the Boards of both the Out-of-Home Marketing Association of Canada and the Canadian Outdoor Measurement Bureau, what she'd like the industry to know about her.
"I'm not afraid to learn the category and am eager to get involved. I'm people-driven: I care about clients and employees. And we'll have fun. After all, we sell advertising – we don't save lives." (Note to myself: I should have reminded her of the value of Amber alert!)
And we asked what she'd like people to know about Zoom.
"Zoom is a company that cares. It supports the industry; it listens to client needs; and it does a lot for the non-profit sector. It's a serious company that really cares."
Fernandes admits that she's still learning about the medium and how it operates, even though she knows a lot about selling advertising and building relationships.
"What I do know is that, at Zoom, we're in exploration and building mode and have a lot of fun initiatives about to launch."
We expect that these will take place during the 20th anniversary year during which Zoom will be holding celebratory events in the various cities where it operates.
If you don't meet Fernandes before then, you'll be able to do so at the DPAA Digital Media Summit and probably also at the Strategy Institute Investor Conference in New York in October.