I arrived okay and on time in Amsterdam from London City airport but Adrian was Mr Grumpy after a two hour delay when his BA flight from LHR broke down (probably due to the extra weight it was carrying up front).
Say after me "breathe in for that team photo"…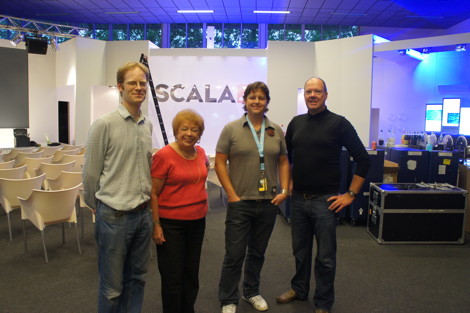 Anyway, we all received a very warm welcome when we arrived at the #Scalaconf. Here's us (above) with Scala Marketing Director Harry Horn watching all of the exhibitors hard at work during pre-build.