Adrian J Cotterill, Editor-in-Chief
With 130 people expected for Monday and Tuesday's Strategy Institute Digital Signage Investors Conference here in NYC there was a lot to do Sunday afternoon and early evening.
The Strategy Institute people were on hand to sort through everything and we can tell you that we have two really nice rooms; one for eating, speed dating and cocktails, and one for the presentations. Both are big enough (just) to accommodate all those who have registered.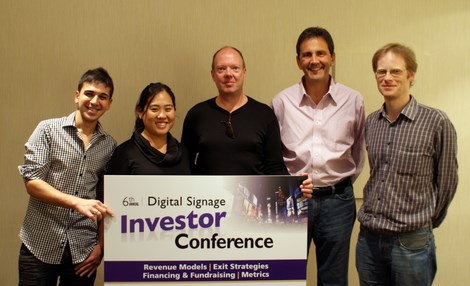 Shown above (from left to right); Sirous Afshar, Esther Lee, Adrian Cotterill, Stephen Nesbitt and Andrew Neale.
If you haven't made it to the event or are part of the audience and wish to participate then the hashtag for the next two days is #DSinvestor. We look forward to your questions, comment and critique.