Adrian J Cotterill, Editor-in-Chief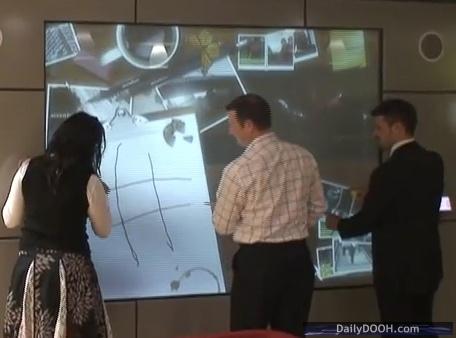 This short video clip on YouTube is well worth a look http://www.youtube.com/watch?v=SYyIJJ0SrLQ
This is I believe one of the first multi-touch permanent installations in Europe (Soho, London) – it's based on technology from MIT provided by Clarity Nearlife.
Applications for it can be written in Flash which is great of course as that drastically reduces the cost of deploying campaigns or changing the design.
Essentially anything you can do on a PC or Mac can also be enabled using their touch server technology.
I haven't seen it but I am told that they are also able to network multiple screens together as a grid or carousel – for example as a virtual aquarium perhaps?
Clarity International (not to be confused with Planar / Clarity / Coolsign) are seeing the most interest for this from museums
and Exhibitions, Corporate showcases, reception areas etc.
I understand that the screen will also feature on the Mobile Film stand at 3GSM Barcelona in February 2008.
www.youtube.com/clarityinternational