Adrian J Cotterill, Editor-in-Chief
CBS Outdoor UK this week announced a partnership with Nike to launch an outdoor campaign entitled 'Make it Count', running at Westfield Stratford shopping centre.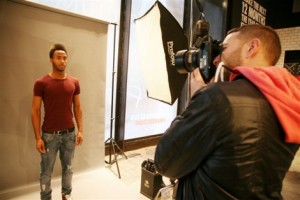 The initiative is part of Nike's new multi-media campaign which sees top UK athletes make their pledges for the forthcoming year whilst inspiring people to make their own pledges under the hashtag #makeitcount.
Shoppers will have the opportunity to visit the Nike store at Westfield Stratford, where they can have their picture taken by a professional photographer and handwrite a pledge on how to better themselves.
The photo and message will then be 'beamed' (err their words not ours) across CBS Outdoor UK's 100 LCD digital screens at the shopping centre.
Jason Cotterrell, Country Director at CBS Outdoor UK told us "Campaigns such as this really showcase the versatility and flexibility of our digital assets at the Westfield sites, where we can develop and deliver bespoke campaigns such as 'Make it Count'".
Nick Ashley, Partner at Mindshare , the agency responsible for planning the campaign, said: "Nike have always been at the forefront of developments in digital outdoor. We are delighted to have collaborated with CBS Outdoor UK to deliver another first where London shoppers can see their individual pledges broadcast to thousands of other shoppers in real-time. If that's not an incentive to keep your commitment, I don't know what is."
The campaign planned by Mindshare and booked by Kinetic is running until Sunday 22nd January. Wieden & Kennedy London have developed the campaign, and AKQA are managing the in-store retail experience.