Adrian J Cotterill, Editor-in-Chief
Next Issue Media, the company formed by five leading U.S. publishers – Conde Nast, Hearst, Meredith, News Corp. and Time Inc.today announced that Brodie Keast has joined the executive leadership team as executive vice president of marketing.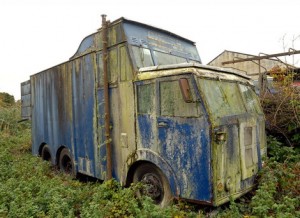 Nothing for us in that you'd think, except Brodie ("a world-class marketing executive with deep experience building brand and customer value across emerging digital media categories" said his new boss, who continued "He understands how Silicon Valley intersects with big media brands, and at a time of tremendous change and excitement in the $25 billion plus magazine industry, I'm looking forward to having Brodie take charge of the Next Issue brand and strengthening our unique value proposition to consumers." IMMEDIATELY prior to joining Next Issue Media, served as CMO of Prysm Inc.
Tell us, did anyone know that Prysm had a CMO? What on earth did he do?
Brodie's LinkedIn profile states that he was Prysm Inc., CMO between October 2010 – June 2011 (9 months), an Independent Consultant for Brodie Keast Consulting Services, August 2011 – December 2011 (5 months) and an Advisory Board Member for Prysm Inc., July 2011 – Present (7 months).
With LPD product hardly rushing out the door it surprises us that Prsym can afford people like this (well err okay maybe they can't). If anyone knows what this chap did in his nine + seven months, answers on a postcard please.