Adrian J Cotterill, Editor-in-Chief
As some of the team are covering #gs12 the week before #dse2012 in Las Vegas – the former at the Sands Expo and Convention Centre 29th Feb to 2nd March and the latter in its usual location at the LVCC, 6th March (conference sessions), 7th – 8th March (exhibits) it's an extended stay this time around in Lost Wages for many of us.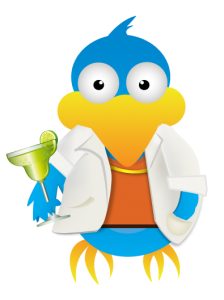 The same as last year's DSE we will be staying at our most favourite hotel in the city, The Trump Las Vegas Hotel – hey, we've even enrolled in the TRUMP CARD® Privileges Program!
We are currently putting our diary together; the Preset Group's always excellent DSE mixer is on the evening of Tuesday 6th March. Across town, the same evening, we will also pop into the official DSE VIP Event (it's the first time we have been invited to one of these so perhaps we have been 'behaving' recently).
And there is, of course the 3rd Annual Apex & Content Award Dinner (it was great last year) at Caesar's Palace.
No doubt as usual there will be plenty going on and we looking forward to catching up with old friends (yes, I think we still have some) and making new!