Gail Chiasson, North American Editor
We teased an acquisition back in January but only now are we (finally) announcing the official purchase of AKA.TV by ICGH Ltd., the owners of DailyDOOH – and the first of several acquisitions that the company is eyeing for the future.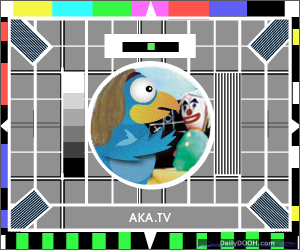 With AKA.TV, this is a case of the acknowledged industry leader purchasing the original in its field. AKA.TV was the first major online industry news resource for the digital signage market, but has been relatively inactive in recent months while the buy was in progress.
Planning for how the AKA.TV site will be used in the future is still under development by DailyDOOH's technical and R&D teams.
"We see some interesting possibilities for applying the AKA brand to our expanding efforts," says Adrian Cotterill, DailyDOOH editor-in-chief, who is keeping all ideas under his proverbial hat until further along with the technical implementation.
AKA was first launched in 2003 as a news portal for the emerging digital signage industry, which at that point was still struggling to describe itself – hence the 'Also Known As' title. AKA quickly became the go-to site for all those interested in the burgeoning signage sector. It was acquired by Screen Holdings Ltd., owner of the Screen Forum Ltd., in November, 2007.
"AKA.TV played an invaluable role in the early development of this industry and its global reach helped establish The Screen back in 2007," says Richard Cobbold, chairman of The Screen.
"As The Screen's events program has taken off, so has DailyDOOH with its prolific news gathering and analysis efforts. We are excited that it has chosen to expand with AKA, and happy that the aka.tv brand will remain an integral part of the digital signage industry."
In a recent online poll, 84% of respondents credited DailyDOOH as being "the most influential media in the industry".
About The Screen Forum

For more than four years, The Screen has been the pre-eminent thought-leadership and networking forum for the Digital Out-Of-Home and Digital Signage industries. Servicing a membership group from across the industry, The Screen's monthly events provide a unique educational and networking opportunity for anyone involved in the creation, management or supply of digital creative and out-of-home media networks.