Gail Chiasson, North American Editor
The Out-of-Home Marketing Association of Canada's has partnered with Strategy Institute, giving OMAC's members, clients and partners a 15% discounted rate to attend the 'Digital Brand Activation Summit: a Place-Based Strategy', which will take place on April 25 and 26 at the Metropolitan Hotel in Toronto.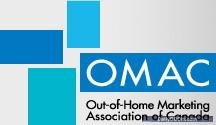 With the convergence of digital media platforms, advertisers and brands are delivering big ideas to consumers through the seamless integration of available channels. This event will show how companies can and do leverage the growing compatibility of mobile devices with out-of-home screens and digital billboards to bring mass messages directly to consumers.
Cathy Fernandes, president and COO of Zoom Media, Canada, will be presenting a case study that highlights best practices for integrating digital media into a traditional brand campaign in order to maximize ROI, the efficiency of digital formats and the reach of an affluent target.
Other highly qualified speakers at this conference include representatives from: Mazda, L'Oreal Canada, Rogers Communication, Tim Hortons, Volkswagen Canada, Canadian Tourism Commission, TAXI, Kinetic Americas, MediaCom, and Proximity Canada.
See the Summit agenda here.
Those eligible for the discount can use a special VIP OMAC15 code when registering online or calling in at 1-866-298-9343 ext 200. The offer applies only to new registrations.