Gail Chiasson, North American Editor
Scott Loos has joined Adspace Digital Mall Network, New York-based owner of what is believed to be the largest in-mall digital advertising network in the country, as vice president of national sales, based in Los Angeles.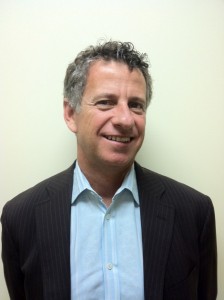 Loos brings years of senior advertising sales experience to the Adspace Digital Mall Network, which is located throughout 137 Class A malls across the United States and reaches 30 million shoppers per month.
Loos' focus will be on national sales in Los Angeles, with responsibility for clients in that market, as well as Northern California and the Pacific Northwest.
He joins Adspace from YuMe Inc. where he was director of southwest sales. Prior to YuMe, Loos was vice-president of sales at Warner Brother Digital Media where he helped to successfully facilitate the merger of TMZ.com into the powerful Warner Brother Digital Media Group. He was able to do so with the skills gained as advertising sales director at TMZ, where he built a dedicated sales team that was responsible for securing revenue from entertainment, consumer electronics and major consumer packaged goods brands.
From 2003 – 2008, Loos climbed the ranks at the Game Show Network, starting as advertising sales director and working his way up to vice president of advertising sales. During this six-year period he managed a team that was responsible for six consecutive years of revenue growth from the western region.He also earlier held key leadership roles at iVillage, Vivendi Universal Net and Universal Music Group.
"Scott's extensive experience selling both cable networks and online properties gives him a strong foundation to excel as a sales leader," says Amy Wayne, senior vice- president national sales, Adspace Networks. "We are confident that Scott will be able to continue his proven record of success with Adspace's Los Angeles sales team."