Gail Chiasson, North American Editor
With annual award shows around the world celebrating the outstanding work that is being done in out-of-home advertising, the Out-of-Home Marketing Association of Canada has put a collection of 2011 award winning ads on its Facebook page and is asking people to vote for their favourites.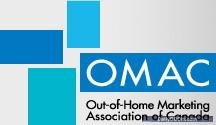 One category album includes 35 digital out-of-home award winners that you can browse, and you can vote for these as well as the other many categories as you choose until April 18.
"The 2011 collection features award winning OOH ads from over 30 countries including the UK, US, Australia, Switzerland, India, Japan, and, of course, Canada," says Rosanne Caron, president, OMAC. "This is the third year we have put together the International OOH collection. Both creatives and marketers love it as it provides inspiration and they can see how other advertisers are using OOH."
The OOH ads receiving the most votes will be featured on a new microsite that will be launched in May.