Gail Chiasson, North American Editor
New York-based Titan, which calls itself the largest 'People in Transit' advertising company in the U.S., has hired Michael Riley as senior vice-president, general manager and Sam Hart as vice-president of business development, airport relations & operations of a brand new division named Titan Air.
Riley began his career in the advertising business in 1995, working for Transportation Media, a company that was founded by his father, Jim Riley, in 1973. During his time there, Riley developed a number of media formats that became, and continue to be, standards in the airport advertising industry. He earned the trust of many of the world's busiest airport concessions, as well as consistently exceeded revenue goals.
While at Transportation Media, the company operated 17 of the top 20 airports in North America. The company was acquired by Clear Channel Outdoor in 1998 and operated as Clear Channel Airports, where Riley served as president for over a decade.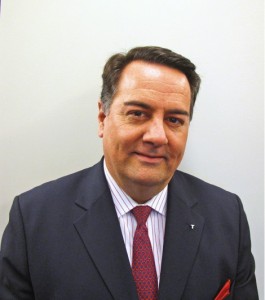 Sam Hart served as executive vice-president airport relations and Clear Channel Airports from 2000 to 2009, running business development for 18 airports as well as directing all new concession proposals. He has over 30 years of management experience and was recently vice-president partner relations for executive media network/RMG Networks, responsible for virtually all airline VIP member lounge and in-flight advertising properties in U.S. domestic airlines.
With the addition of these two industry veterans, Titan has formed Titan Air, a new division but one consistent with Titan's focus in Transportation venues and vehicles. With the arrival of Riley and Hart, Titan now benefits from a wealth of experience, knowledge and relationships in the airport advertising business.

"People-in-Transit is Titan's passion," says Don Allman, president and CEO of Titan. "Airports and Airport travelers are a logical extension of our core business and airport media will fit extremely well into our existing sales and marketing infrastructure. We will approach Airports with the same professionalism, creative thinking and passion that we have always had at Titan."
While Titan Air has strong competition in the market, mainly from Clear Channel and JCDecaux, Allman says that Riley and Hart know this industry better than anyone and give Titan Air a running start into the airport advertising business.
He says, "Titan plans to introduce new, as yet unseen, products for its airport division, and will hire dedicated staff, if and when Titan is successful in building the division. At the beginning, the company will leverage existing staff and take advantage of the synergistic effect of Titan's other transportation offerings and divisions."
Several airport contracts are expected to come up for bids this year, among them Chicago's O'Hare, San Francisco and Hartsfield-Jackson Atlanta – and Titan Air will be in there pitching, says Allman.
"Both Sam and I have long admired Titan's focus and growth over the last 10 years," says Riley. "We are both excited to be part of the team and this next chapter of the Titan story. Titan's 125 North American sales and marketing staff, coupled with our experience, is an exciting proposition both for agencies, clients and the airports we will be competing for. We will bring new media and innovative technology to the market."
Titan provides sales, marketing, creative, research and maintenance of advertising on bus, rail, bulletins, telephone kiosks, street banners and street furniture. It has successfully developed and introduced market leading digital outdoor and mobile platforms.