Adrian J Cotterill, Editor-in-Chief
Last week ComQi held its annual Latin America partners' event in Punta Cana, Dominican Republic on April 12th – 13th at the beautiful Melia Caribe Tropical resort and we didn't even get an invite!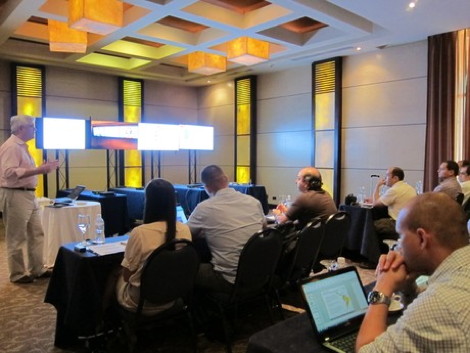 The event was organized exclusively for ComQi's system integrator and network operator partners and ComQi's latest distribution, content management and interactive technologies were showcased.
Esteban Perez, ComQi Sales Manager, Latin America said "This event is another milestone in building ComQi's strong presence in Latin America as we work to grow and develop the digital signage industry and our business within this region. The educational programs and support to our valued partners is the cornerstone of this effort."
Participants came from all over Latin America and Europe, representing Chile, Colombia, Dominican Republic, Mexico, and Spain and ComQi launched a certification program at the event for its accredited partners.
In addition to showing these innovations, the event also covered global and Latin American digital signage industry trends and launched a series of webinars on a variety of topics including Industry Trends, Lowering the Cost of your Digital Signage Network, Solutions Overview, and more.
Eduardo Alejandro, Video Networks in Mexico told us "This event has directly helped me build my business and makes me more competitive in my market. I found the ComQi vision exciting especially as it relates to new applications such as EnGage's interaction with mobile and social media. Also looking forward to the release of the next generation of ScreenGate IP Streamer. I have an immediate opportunity to use it in my projects."
Prior to next year's LATAM partners' event, ComQi will be awarding the Webinar attendees with the highest frequency of participation partnership awards.