Adrian J Cotterill, Editor-in-Chief
Omega, official time keeper for the London 2012 Olympics, launched a 100 day countdown across Ocean Outdoor sites on Wednesday.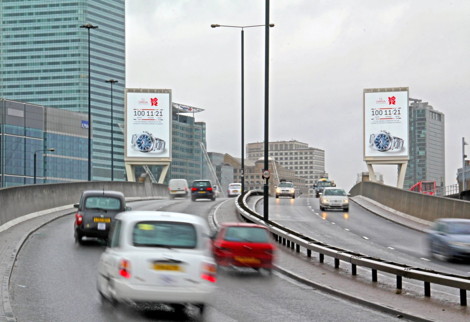 Ocean Outdoor Marketing Director Richard Malton told us "This is a great use of digital outdoor to both build anticipation and reinforce the timekeeping precision Omega brings to London 2012 as world sporting records are no doubt toppled.".
The campaign features on the most iconic digital roadside locations in the UK including Two Towers East, Two Towers West and Westfield Point, using subtle motion and a digital countdown clock.