Gail Chiasson, North American Editor
After recently introducing large scale screens into 11 Mills Outlet Malls, part of the Simon Property Group, GSM Worldwide Media, a young digital out-of-home media company, will now be putting similar screens in the King of Prussia mall in Pennsylvania, one of Simon's regular malls and one of the largest in America.
"We've completed installation of our screens in the initial 11 Mills Outlet Malls, and are now adding high quality audio to the first of these, in Katy, Texas," says Michael Babajanov, co-founder, with Gilad Lutfak, of the Houston, Texas-based GSM. "We're testing the sound out before moving forward, but our screens are geared to work with sound that adjusts according the ambient noise of the mall."
Each of the double-sided horizontal screens – four screen per mall – measure 8' x 14' with 10 mm pitch, content that's 90% advertising, running eg. movie trailers for Fox broadcast, ABC broadcast and some retail, along with a small amount of Twitter feed and trivia. They are geared for QR codes and mobile interactivity. There are no generic playlists.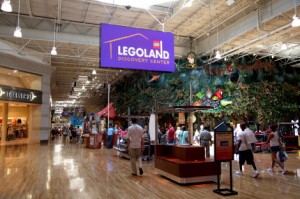 GSM is working with partners CoolSign (Haivision) for software content management, Daktronics screens, and for the audio, Brown Innovations. All management is done from GSM's Houston headquarters.
"The screens are going over well in the Mills Outlet malls, where people spend an average of 91 minutes, and many people spend three and four hours," says Babajanov. "They average 1.3 million attendance per month, with Sawgrass Mills getting about 2 million. And the malls are multi-cultural."
The company plans to have formal measurement in place by Q1, 2013. By then the company could well have screens installed in many more Simon malls, as GSM has first right of refusal for large scale LED screens for all Simon malls.
"Simon has about 375 malls, and we see ourselves getting into 60-to-100 of them at least," says Babajanov. "However, it involves heavy investment, so it's one step at a time."