Gail Chiasson, North American Editor
When we were in Toronto last week, we met Jean-Francois Rioux who has just been appointed vice-president sales of Metromedia Plus, Montreal.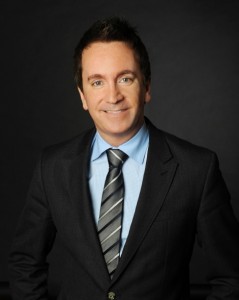 Metromedia Plus handles the advertising for Montreal's buses and metro (subway) system and metro stations, Central Station, Place Bonaventure, and Quebec City's transit shelters.
With Metromedia Plus since 2004 as national sales manager, Rioux has 15 years of experience in the advertising industry, working with advertising agencies, advertisers as well as the transit authorities. He was with Radio-Canada prior to joining Metromedia Plus.
"Jean-Francois will bring with him a dynamic and youthful vision which will allow him to take Metromedia Plus toward new and evolving transit/outdoor media forms and therefore participate in an important way in the growth of Cogeco Diffusion," says Richard Lachance, first vice-president of Cogeco Diffusion.
Cogeco Inc. acquired Metromedia Plus at the beginning of 2012, adding the out-of-home advertising firm to its Cogeco Diffusion subsidiary through which it owns and operates radio stations. The company's Cogoco Cable Inc. offers analogue and digital television, high speed Internet and telephony services. The company operates in Quebec and Ontario.