Adrian J Cotterill, Editor-in-Chief
Mermaid's first large-scale outdoor LED screen will have its baptism of fire this Saturday 5th of May when the Danish city, Herning, hosts the first two stages of the 95th edition of the Giro d'Italia.
The city's new billboard will show live TV coverage from this global sports event, and will subsequently function as a permanent advertising platform.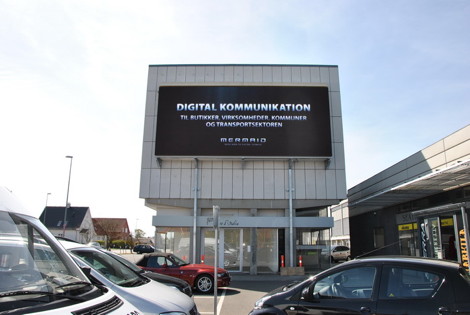 The 5 ton 36m2 outdoor LED screen hanging 20 feet above the ground is owned by a Danish real-estate company and was strategically placed by one of the main roads of Herning, Viborgvej, in order to obtain the best possible exposure.
Mermaid has assembled and mounted the screen, and delivered all additional hardware and software. Mermaid will be responsible for the operation and maintenance of the screen as well.