Adrian J Cotterill, Editor-in-Chief
The only way you will get us (and one assumes many others) to go listen to those experts at Cisco tell us all about digital signage is the offer of free breakfast and/or lunch but I suppose we ought first to say how nice it is that Cisco are sort-of exhibiting.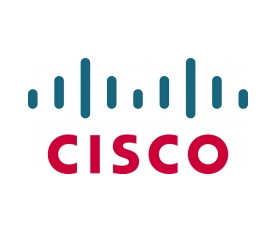 So, "it's nice that Cisco are exhibiting" and here we see them have a meeting room at #ScreenmediaExpo – Gallery Level, Room 1.
Here we are told attendees will be able to see first-hand the latest innovations from Cisco and learn how Cisco Digital Signage streamlines communications, eliminates globalization barriers, and increases productivity.
"Join them for breakfast and/or lunch to hear Cisco executives discuss trends in the market" was the bit in the press release that got our attention though!
9:30 am – 10:30 am: Breakfast Breakout – Interactivity in Retail

Lisa Fretwell, Director of Cisco's Internet Business Solutions Group (IBSG), will share findings from the "Catch Em and Keep Em" consumer research study speaking to how retailers can attract and retain channel hopping shoppers and the important role interactive digital signage plays

12 pm – 1 pm: Lunch and Learn – From Information to Engagement

Join Erica Schroeder, Cisco's Director of Video Marketing, for lunch. Erica will discuss the evolution of the digital signage market and share how Cisco is transforming digital signs into highly interactive experiences, creating new ways to increase engagement
You can reserve by emailing digital_media_system@external.cisco.com